Browsing articles in "News"
Usage of surveillance equipment for securing residential properties is on the rise.

The

global value of the home security market will reach $47.5m by 2020, according to Markets and Markets. 
From hidden cameras in teddy bears and alarm clocks to perimeter breach detection technologies, a range of products are driving the expansion of the home security market. 
But why? Overall recorded crime, property theft and criminal damage are at levels not seen since in England and Wales since 1981, when the British Crime Survey was first introduced. 
You are driving home from work. It's the 000th time you have made the journey. Car dealerships to the left and office blocks to the right of you are familiar sights. But something is different about this car journey. As you lift your right foot from the accelerator and apply it to the break, nothing happens. Your car, hurdling past those familiar landmarks, is unable to stop. Repeating the motion bears no fruit, however frantically you try to bring your car to a halt. You have lost control of your brakes. 
Frightening scenario? It's a reality which leading car manufacturers have had to face up to. Proper safeguards to prevent hackers from controlling automated cars have not been put in place, to the detriment of passenger safety and commercial reputations. 
Industrial action called by ferry workers on 1 July 2015 is wreaking havoc on the Port of Calais. Traffic standstills have opened a window of opportunity for asylum seekers fleeing domestic strife, many of whom are desperately to reach the secure streets of Britain – but mainly wider Europe.
British politicians and French authorities are scrambling to restore order to the Port of Calais. On the face of things, preventative security measures are not working. But what security and surveillance measures, are in place to control access to the English channel?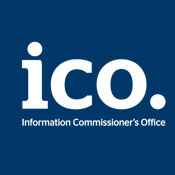 To guide the conduct of information handlers, the Information Commissioner's Office keeps the industry informed of what's expected of it. Enter: In the picture: A data protection code of practice for surveillance cameras and personal information. The report, published in May 2015, is necessary reading for any organisation that handles data. Five recommendations from the ICO's report stood out to us.   
The tables of Newcastle's Marriot Hotel were lined with the latest security and surveillance equipment on Thursday 9 July, as suppliers and end users met for Professional Security's Security TWENTY 15 conference. icomply was there showcase its latest products. But we were not just there to sell. We wanted to talk with customers and suppliers to find out how they felt about the surveillance industry, so we scoured the room to find out about emerging trends and patterns in the market.  
icomply, leading provider of industry leading open software platform for integrating  unconnected CCTV and security applications, and Folknoll Ltd, leading supplier of audio visual communications equipment and security locking systems for the high security, communications and care industries, announce today that they have entered a technology partnership.
This partnership is set to ensure the perfect solution for custodial-based control rooms by centralising operations and freeing up specialists to focus on their area of expertise. Read more >>
icomply customer, Mark Babington of Centro, helps to raise over £18,000 for Marie Curie Cancer Care in 427 mile bike ride, enough to run his local hospice for 2.5 days. Can we help him nudge that up to 3 days?
Back in February we posted a request, asking you to dig deep and get giving to one of our customer's charitable endeavours to raise much-needed funds for Marie Curie Cancer Care.
Today, we bring news of his success and a reminder that it is not too late to get giving on Mark's team's Just Giving page.
When we last spoke to Mark, Safer Travel Manager for Centro, the organisation responsible for public transport in the West Midlands), he advised that his team's target was to raise £7,341 – the cost of running their local hospice for a day. Mark had not ridden a bike for 20 years and had trained hard to ride the 427 miles of Irish coastline from Malin to Mizen. Read more >>
Wow, what a year so far! With our growth trajectory steepening we've been out recruiting again. Our latest recruit joins us on April 1st, but he's no fool, especially when it comes to the IT security market. His name is Nick Smith and his position is sales manager.
Joining us from a similar position at Bosch Security Systems, having done previous in both sales and IT support roles at SISYS, Dorset Police and Dorset County Council, we'd have struggled to find a better fit and hope you'll join us in welcoming Nick to the business.
Enough from us though: we thought we'd throw a Q&A at Nick so he can answer for himself the sort of questions we think you'd be interested in asking yourself. Read more >>
When we heard that icomply customer, Mark Babington (Safer Travel Manager for Centro, the organisation responsible for the delivery of public transport in the West Midlands) planned to cycle, with two friends, from the northern most point (Malin Head) to the southern most point (Mizen Head) of Ireland, our immediate calculations turned to 'amount of Guinness likely to be consumed.' Upon learning more though, we decided that Mark's quest deserved to be shared with our network; along with this call to action:
"PLEASE GET GIVING …."  
Why? Well, because Mark and his team have accepted this challenge, taking 6 days to cycle 427 miles, with some days being as long as 84 miles, in order to raise much needed funds for Marie Curie Cancer Care (although, they admit that it is not out of the question that some Guinness will be consumed along the way, as, apparently, "it's good for you"). Read more >>

icomply's Vivek Kumar contributes expert opinion to January's edition of A&S India
The global video surveillance as a service market is expected to grow from $474.0 million in 2011 to $2,390.9 million in 2017 at a CAGR of 31.5% from 2012 to 2017. The APAC region is observed to grow at the highest rate.
Products & Services
Case Studies
Twitter Feed